Warrambie Battery Metals Project, WA (MLS 80%)
The Warrambie Ni-Cu-Co Project in WA, a large, granted exploration licence (EL) E47/4327 in the Pilbara region of Western Australia (see location, Figure 6), located between the Sherlock Bay nickel sulphide project (Sabre Resources Ltd, ASX:SBR) 15km to the east and the Andover massive nickel sulphide discovery and the Andover Lithium discovery (Azure Minerals, ASX:AZS), 20km to the west (Figure 1).
Magnetics imagery indicates that the Sherlock Intrusive that is associated with the Sherlock Bay Ni-Cu-Co deposit, continues into the Warrambie tenement. An identical intrusion is associated with the Andover massive Ni-Cu-Co sulphide deposit that was discovered using electromagnetics (EM).
Sherlock Bay is owned by Sabre Resources Ltd (ASX:SBR) and has a current nickel sulphide resource containing almost 100,000t of nickel (24.6Mt @ 0.40% Ni, 0.09% Cu, 0.02% Co). The Andover nickel sulphide discovery of Azure Minerals Ltd (ASX: AZS) has a resource of 4.6Mt @ 1.11% Ni, 0.47% Cu, 0.05% Co) (Figure 1).
The Company plans to carry out what will be the first EM survey over the Warrambie tenement, to detect buried massive nickel sulphide targets for drill-testing.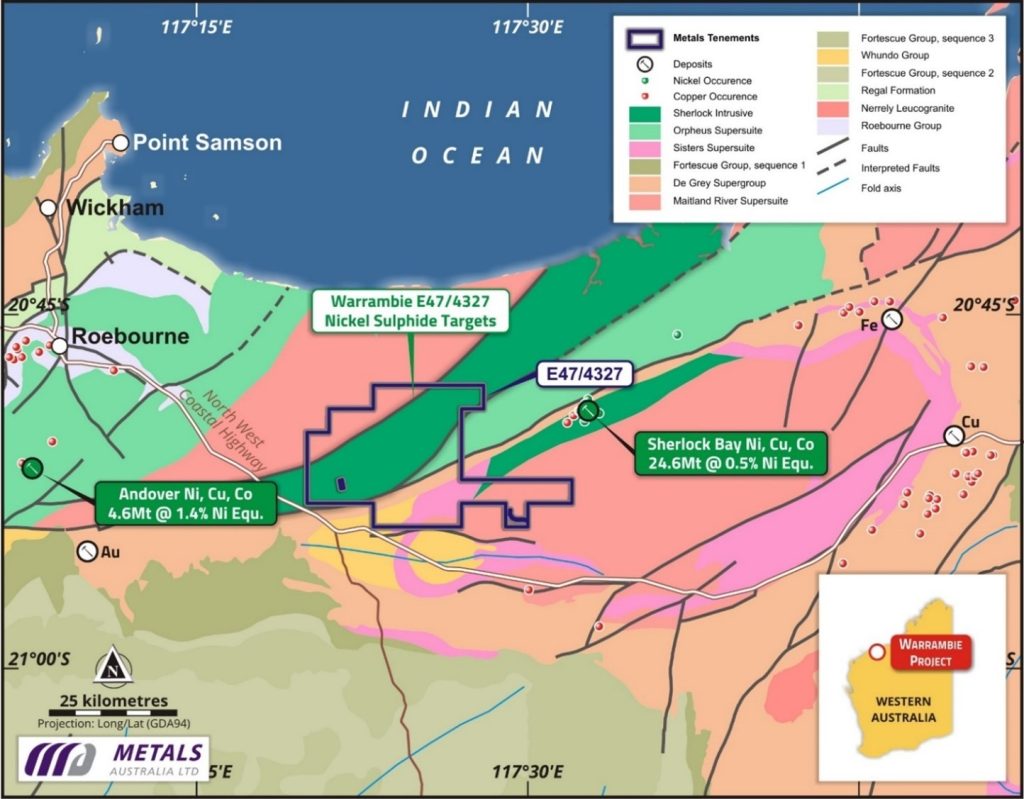 Figure 1: Warrambie EL47/4327 regional geology and key nickel resources and targets.
The recently completed moving loop EM (MLEM) and detailed gravity surveys were focussed on the Scholl Shear corridor, under soil cover to the southwest of the Sherlock Bay nickel sulphide mineral resource of Sabre Resources Ltd (ASX:SBR).
The gravity survey identified density anomalies associated with mafic/ultramafic intrusive rocks within the Scholl Shear corridor, including extensions of the George Sherlock Intrusive, previously identified by Outokumpu Australia, that was found to be sulphide bearing.
The detailed MLEM survey identified two conductive zones, representing nickel sulphide targets (see Figure 2):
T1 – broad MLEM anomaly around the southwestern contact of the George Sherlock Intrusion, an analogous position to the Andover Nickel discovery (ASX:AZS)1, 30km to the west (Figure 3), and,
T2 – a linear MLEM anomaly within the Scholl Shear corridor, on the northern margin of a large gravity feature associated with interpreted mafic intrusive rocks.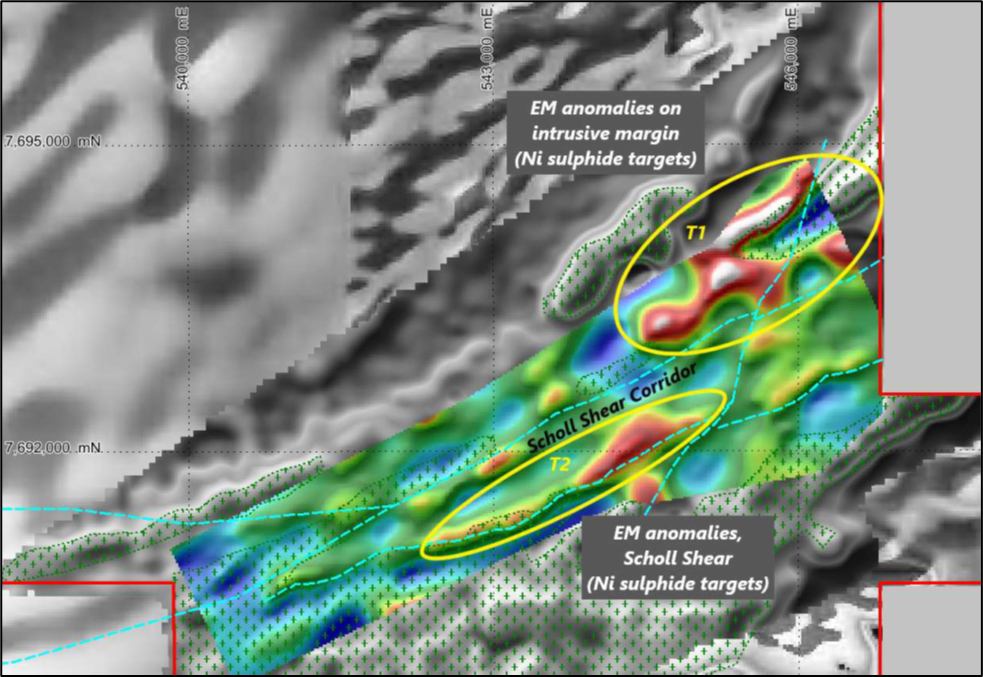 Figure 3: Warrambie EM anomalies on gravity image with interpreted intrusives and sulphide targets.
Further work will include aircore drilling across the MLEM anomalies to detect buried nickel-copper-cobalt sulphide targets associated with the mafic/ultramafic intrusives identified by the gravity survey.
The lithium potential of this project will also be examined, being located 20km east of the Andover lithium discovery of Azure Minerals (ASX:AZS) which included 105m @ 1.26% Li2O (Figure 1).